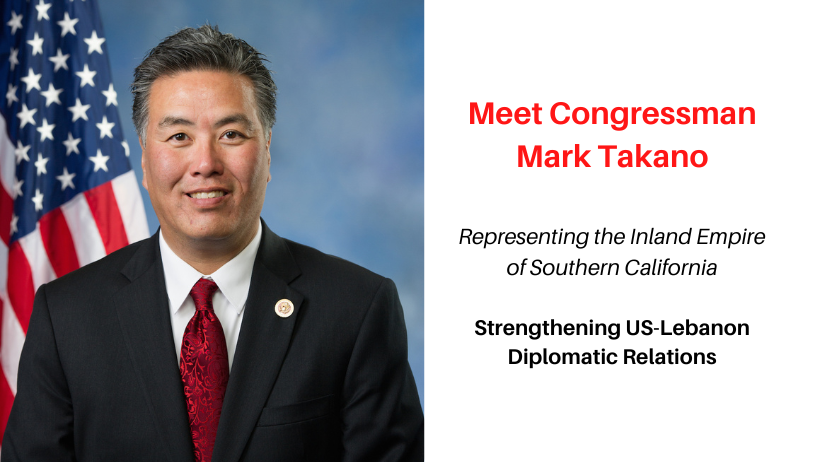 Free Network Event
Free In-Person Networking & Speaker Series (Donations are welcome)
* suggested amount $100/per ticket
Meet Congressman Mark Takano
Please attend our in person event to learn more about our mission and to become a driving force in building the future of Lebanon. About this event Mark Takano is an American politician and academic who has been the United States representative for California's 41st congressional district since 2013. He is a member of the Democratic Party. For more than twenty years, Mark Takano has worked to improve the lives of Riverside County residents, both as an elected official and as a teacher at Rialto High School. Takano represents the people of Riverside, Moreno Valley, Jurupa Valley and Perris in the United States House of Representatives. He serves as Chairman of the House Committee on Veterans' Affairs, and as a member of the Education and Labor Committee.
DATE: October 1st, 2022
PROGRAM: 5-6 PM:
Meet & Greet 6-7 PM:
Introduction, Speaker Series, Q/A 7 PM:
Register for Event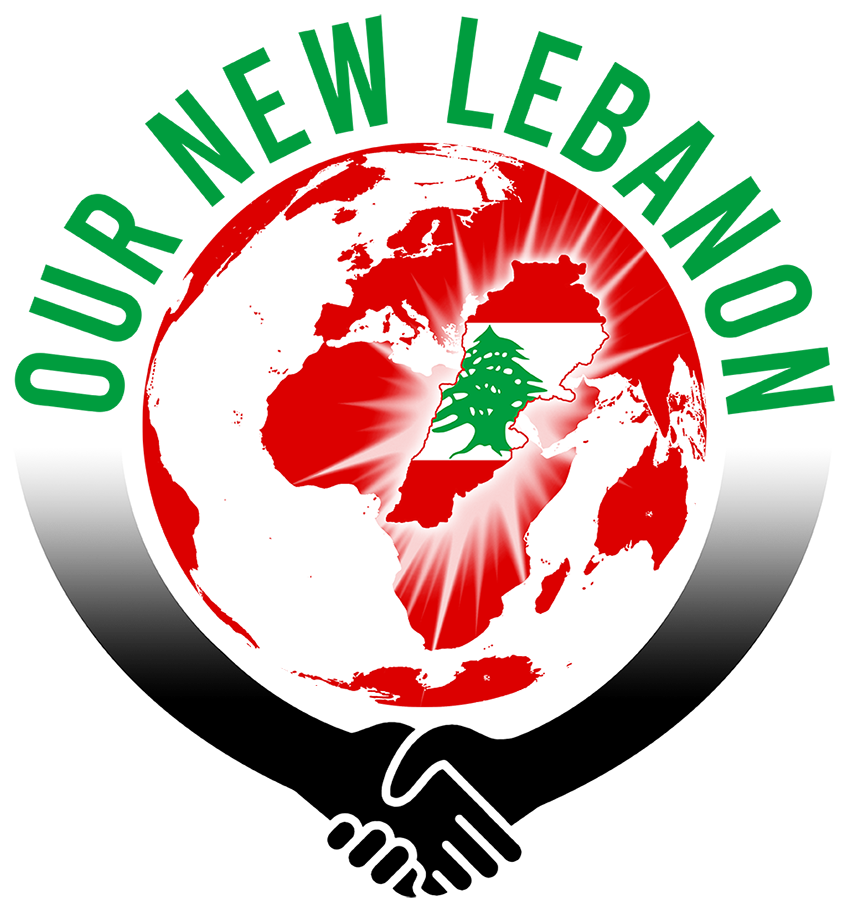 Our New Lebanon
Reshaping Lebanon as a democratic sovereign nation and as a land of integrity and stability by strengthening the ties between the US and Lebanon.
Our Mission
"We strive to preserve Lebanon as a model of freedom and democracy. We aim to promote peace, neutrality, freedom of religion and speech. We support economic liberty and political independence. We aim to strengthen and expand the US-Lebanon relationship in ways that enhances the security of both countries, and we work to educate and guide decision-makers on the bonds that unite the two countries and matters of interest to the Lebanese American Community."
Learn More
US & Lebanon
Advocating for stronger ties between the US and Lebanon
Our goal is to create a strong US – Lebanon alliance by nurturing impactful diplomatic relations with Pro US-Lebanon Congress Members who will aid in the development and execution of US foreign policies that favor protecting Lebanon as a strategic ally in the Middle East. We are true believers that positioning Lebanon as an autonomous and progressive country in an otherwise turmoil region will pave the way for other fellow counties to democratize.
Learn More